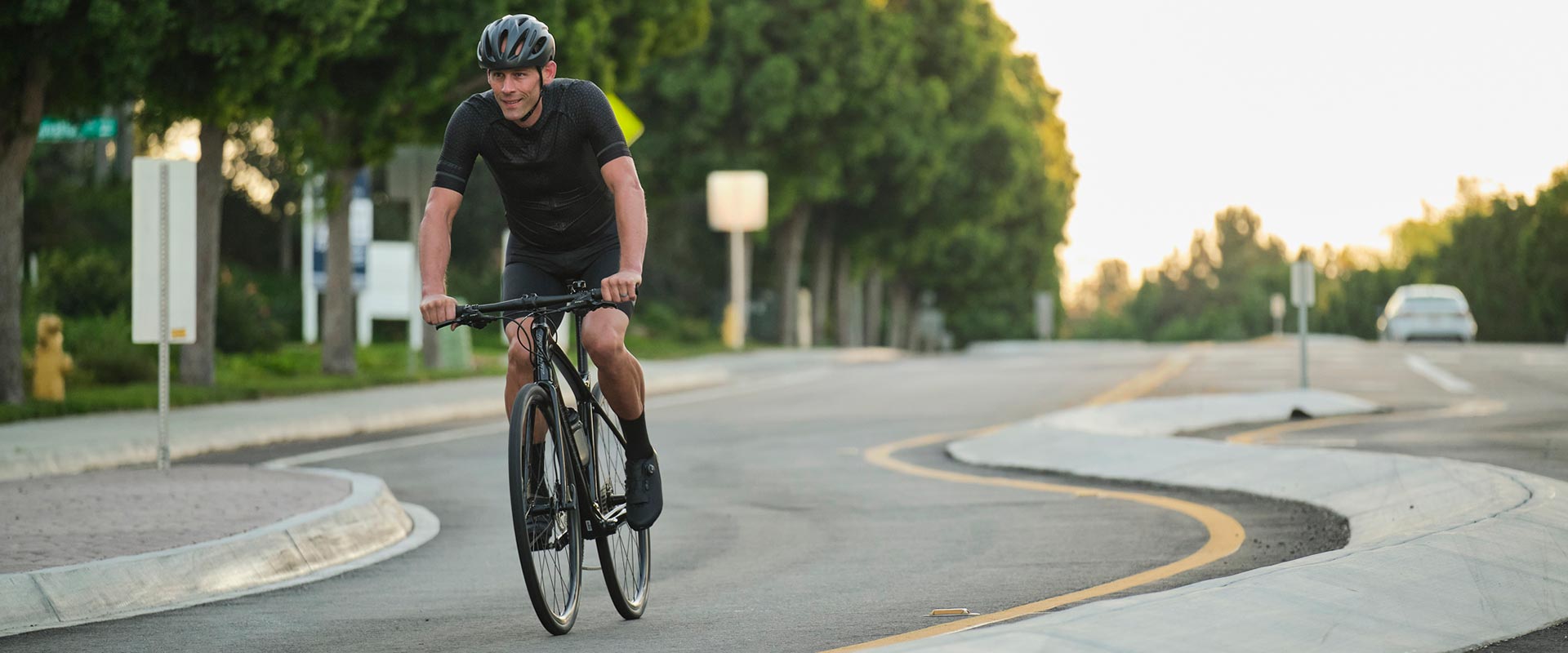 Het verbeteren van je conditie is nog nooit zo leuk geweest. Deze soepele, snelle en gave nieuwe racefiets met vlak stuur is perfect geschikt voor fietspaden, stadsstraten en alle andere soorten wegen.
Highlights
From fitness rides to energizing commutes, FastRoad Advanced is a quick, efficient and fun way to go. It blends the speed of a performance road machine with the smooth-riding stability of a flat-bar bike. The frame is made with Giant's Advanced Composite material, which gives it a light, responsive ride quality. The innovative D-Fuse seatpost helps soak up bumps and road vibrations, and ergo bar ends keep your hands comfortable on longer rides. The fast-rolling wheels can fit high-volume tires up to 32mm in width, and they're tubeless ready so you get a smoother ride, more grip, and fewer flat tires.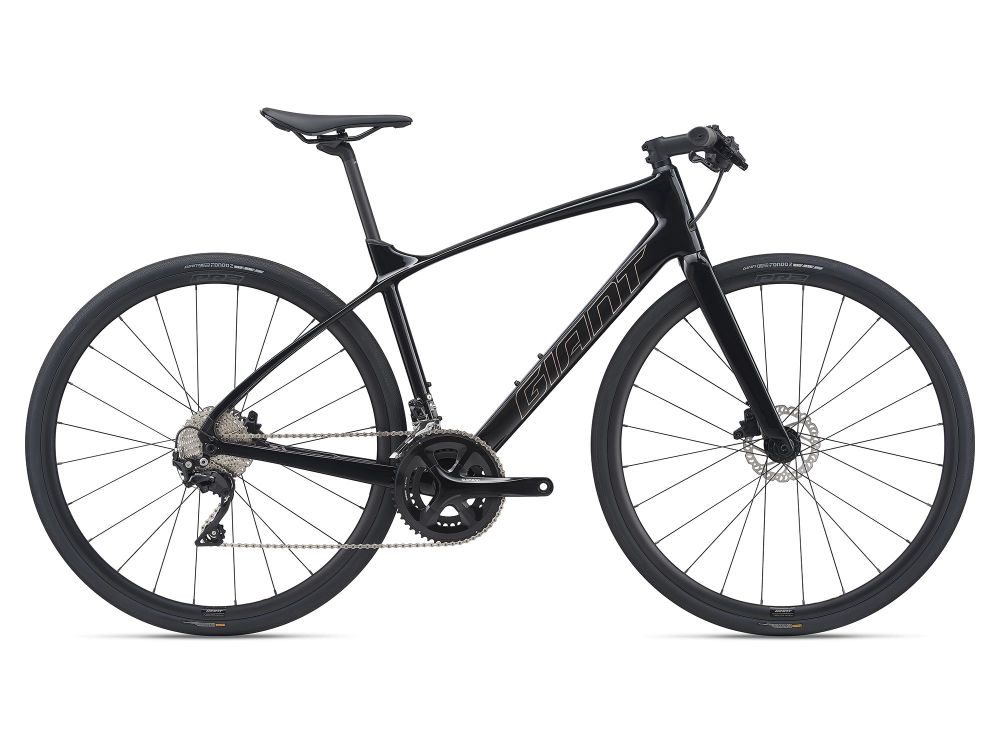 Foto's
Selecting any of the image buttons will open a larger image gallery with image descriptions
Technologieën


Advanced Composite Technology
Het hoogwaardige carbon van Giant wordt gebruikt om dit custom framemateriaal te produceren in onze eigen composietfabriek met een hoge stijfheid-gewichtsverhouding. De voorste driehoek van deze framesets wordt geassembleerd en gegoten als één doorlopend stuk in een eigen productieproces genaamd Modified Monocoque Construction.


D-Fuse Technologie
De D-Fuse zadelpen en het stuur zijn ontworpen om te functioneren als een systeem, waardoor schokken en trillingen worden opgevangen, zodat je meer en sneller kunt rijden.


OverDrive
Er is gebruikgemaakt van Giants, oversized stuurbuistechnologie. De oversized balhoofdlagers (1 1/4" onder en 1 1/8" boven) en de taps toelopende stuurbuis zorgen voor optimale stijfheid in het bochtenwerk en verbeterde stuurprestaties.


Powercore
De oversized vormgegeven zone bij de trapas en liggende achtervork heeft een volledig geïntegreerd, 86 millimeter breed trapasdesign (92-milimeter bij off-road fietsen). De symmetrische, liggende achtervork verhoogt de stijfheid aan de zijde van de aandrijving en de stabiliteit aan de andere kant.